It's enticing to join the fray, chasing YouTube views and hoping for likes, subscribers, and the all-important revenue that comes from the ads your viewers will sit through in order to share in your adventures virtually.
But how do you get started? Well, you need an idea, an angle, and some content—we can't help you with that. Where we can be of help is in highlighting some tools you can use to start recording. It's not all about the camera—although a camera is essential, so we've included a few good ones with different price points and capabilities.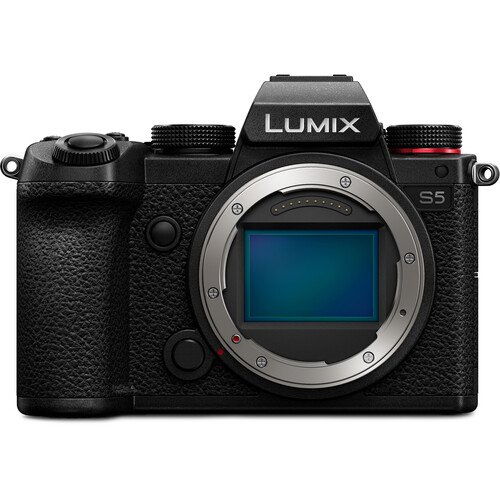 LUMIX S5 is a hybrid full-frame mirrorless camera that achieves both excellent performance in photo/video in a compact body designed for aspirational content creators. At the heart of the camera, the LUMIX S5 contains a 24.2-megapixel 35mm full-frame CMOS sensor that boasts a wide dynamic range and high sensitivity performance made possible by sufficient light condensation. The LUMIX S5 further realizes recording maximum ISO51200 crystal-clear high sensitivity video with the adoption of the Dual Native ISO technology. As a pioneer of photo/video hybrid mirrorless cameras, the LUMIX has the largest lineup of cameras that record 4K 10-bit video*2. As the latest member of the family, the LUMIX S5 is capable of 4K 60p/50p 4:2:0 10-bit, and 4K 30p/25p 4:2:2 10-bit internal recording. It is also capable of 4K 60p/50p 4:2:2 10-bit HDMI output. For 4K 30p/25p 4:2:0 8-bit internal recording, there is no time limit. Panasonic's exceptional heat dispersion technology realizes stable, long time video recording. The LUMIX S5 provides 14+ stops of dynamic range, which is as wide as those of cinema cameras, and V-Log / V-Gamut compatibility with popular colorimetry called "VariCam Look". A variety of recording formats and modes including 4:3 Anamorphic mode, Slow & Quick Motion, 4K/60p interval shooting and 4K HDR are also provided. The LUMIX S5 boasts high-speed, high-precision AF in both photo shooting and video recording that are made possible with advanced deep-learning technology featuring real-time detection of the subject's type and parts such as human eye, face, head and body.
Vloggers and influencers rejoice, the Sony ZV-1 is a purpose-built compact camera blending the proven imaging capabilities of the RX100-series platform with an updated physical design for more efficient content creation.
Adding a 23.6MP sensor and new key design and engineering features, GoPro upgrades its flagship action camera with more of everything with the rugged HERO9 Black, providing high-detail 5K30 video and 20MP photo capture alongside new collections of professional settings and practical functions.